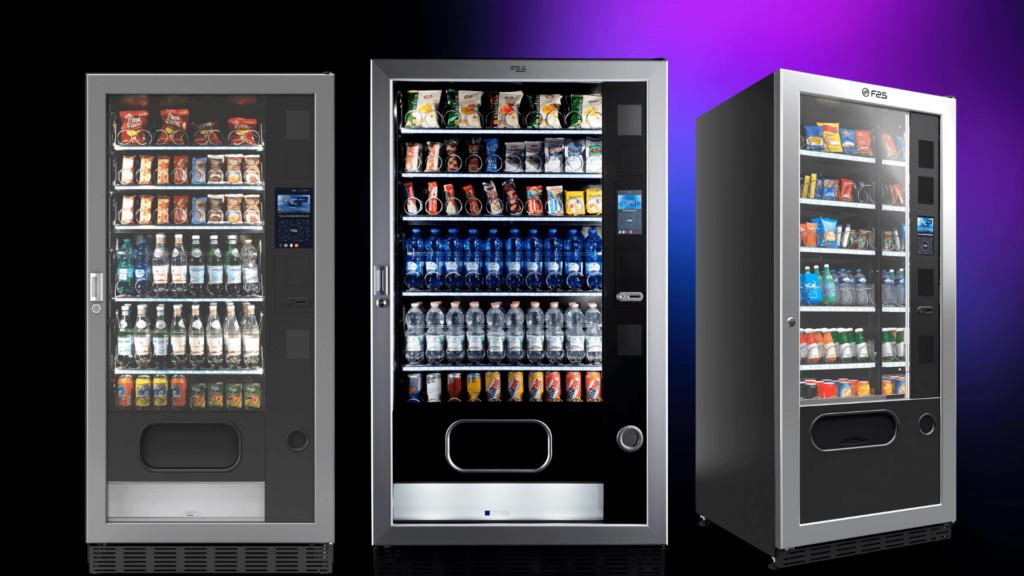 Drink dispensers: Quench your thirst quickly with your favourite drink!
Discover all our drink and beverage vending machine models!
We specialise in the supply of high-quality beverage vending machines, ideal for companies and businesses. Renew the break area of your business with our beverage vending machine models.
Installing a beverage vending machine at your business will make your staff more productive and satisfied. In fact, our beverage vending machines are designed to offer a wide range of cold drinks and beverages, such as water, tea, fruit juices and yoghurt to drink. Thanks to their advanced technology and continuous innovation, our beverage vending machines guarantee fast and accurate dispensing of your favourite beverages. Your employees no longer have to worry about forgetting flasks or bottles at home because they can hydrate themselves directly in the company, thanks to the automatic beverage machine.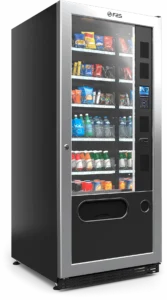 But how to use a drinks machine?
Our drink vending machines are extremely convenient and easy to use. In addition to being able to purchase drinks and beverages by inserting coins, our drink vending machines give you the option of using digital payment methods such as Paypal and Satispay. Just have your smartphone with you to make the purchase and the vending machine will instantly dispense your favourite drink. In this way, you will no longer have to search for a bar to enjoy your favourite drink, because thanks to our drinks vending machine you will have everything at your fingertips, or rather, your phone.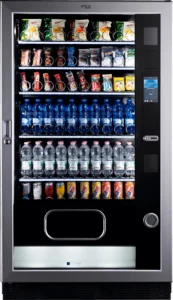 Why choose one of our automatic beverage machines?
Choosing one of our beverage vending machines means not only providing quality service but also meeting the needs of all employees. Our beverage vending machines are reliable, easy to maintain and offer a convenient and efficient shopping experience. The touchscreen display makes the use of the vending machine immediate and intuitive for both the purchaser and the technician during maintenance. The possibility to choose between different set-ups, with a number of different selections, makes our beverage vending machines suitable for smaller companies or businesses with a large number of employees. In addition, the CO2 refrigeration unit not only makes the beverage dispensers safer as carbon dioxide is a non-flammable gas, but also lowers consumption and achieves the lowest possible environmental impact (GWP=1). In addition, the Fas Cloud + platform greatly simplifies the use of the beverage dispenser, allowing various operations to be managed remotely with the consequent reduction in running costs.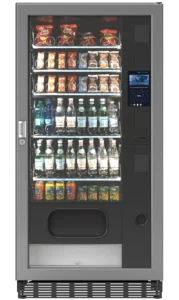 To meet your beverage and soft drink dispensing needs, contact us today and discover our complete range of beverage vending machines. We are ready to help you find the perfect solution for your business!